Providing the Best Automobile Repair Services in the New Hartford, NY Area
At NextGen Car Care, we are dedicated to delivering quality automotive repair to our neighbors in the New Hartford, NY, area. We're just a few minutes away from Sangertown Square, just opposite Byrne Dairy on the Seneca Turnpike. Our Clinton auto repair shop is right off of Route 5. We have hundreds of customers come to us from the surrounding areas, including many from New Hartford. We have built a reputation for quality automotive services by putting customer service at the forefront of everything we do here. 
We are a local automotive repair shop, and we've been servicing cars in the New Hartford community since 1964. The Nimey family has built a foundation of quality products and services for our clients regardless of what part of the Mohawk Valley they come from. We work on a variety of makes or models using our state-of-the-art diagnostic equipment and our staff of highly trained, experienced technicians who can get your car serviced properly.
We pride ourselves on helping our local area customers maximize the performance of their vehicles using cost-effective solutions. Our services range from routine oil changes and tire rotations to complex engine repairs and diagnostics, including: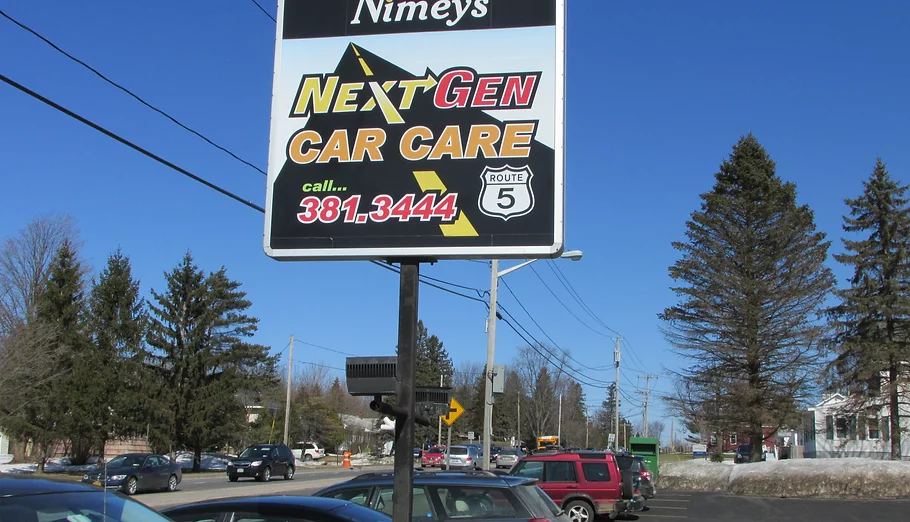 With NextGen Car Care, You'll be Back on the Road in No Time
You shouldn't trust just anyone with your car, van, or truck. Get expert car care from NextGen Car Care Services. Make an appointment to come see the difference for yourself. We are committed to providing quality service and using quality parts. Our goal with every customer is to make sure they are completely satisfied with their car care experience.
The parts and fluids we use at NextGen Car Care Services are of the highest quality, so you can be sure that your vehicle is always in top shape. In addition, we offer competitive pricing and special offers. so you can experience quality car care at a reasonable price. Experience the difference NextGen Car Care Services can make for you and your vehicle by scheduling your appointment today!
Our expert technicians can diagnose your issue and offer solutions and let you know about the cost and payment options. We're just a few miles away from New Hartford at our shop in Clinton, NY. 
Make an appointment today!